direct irradiance measurement platform
ST-5 sun tracker
By employing the latest advances in tracker technology, the ST-5 makes direct and POA irradiance measurements refreshingly simple and affordable for research and industry alike.
| | |
| --- | --- |
| Compatible sensors: | SolarSIM-D2, SolarSIM-G, third-party pyrheliometers. |
| Technology: | Dual/single-axis, SPA-based, automated sun tracker. |
| Highlights: | State-of-the-art technology ensures the optimal combination of performance and price for all applications. |
A dedicated direct irradiance measurement platform.
By employing the latest advances in tracker technology, the ST-5 achieves a breakthrough in the cost of accurate, reliable solar tracking.
The ST-5's compact size and weight make transport, installation and maintenance refreshingly simple and affordable. With a payload limit of 5 kg, the ST-5 can be configured to hold up to 4 direct or global SolarSIMs, or an equivalent mass of non-Spectrafy instruments.
The ST-5's automated control box employs a highly accurate and efficient solar positioning algorithm to determine the sun's location, while the precision engineered hardware ensures pointing accuracy of ±0.1º. For custom uses, optional PC-based software allows manual control.
The on-board GPS automatically configures time and location upon start-up and eliminates internal clock drift, while the ST-5's integrated leveling feet, azimuth adjustment and tie-down bolts enable swift and easy installation via the integrated bubble level.
Total control - if you want it.
Standard operation
Under standard operation, the ST-5 Sun Tracker requires no external comms connection to operate.
PC Connectivity (optional)
The ST-5 Sun Tracker can be connected to a PC to enable custom control of pointing algorithms and position.
Performance
| | |
| --- | --- |
| Pointing accuracy | ± 0.1 º |
| Payload | 5 kg |
| Elevation range | 0º to 125º |
| Azimuth range | 0º to 360º |
| Over-rotation protection | Physical limit stops |
| Tracking mode | SPA based (open loop) |
| Heating | Optional |
| Control | Automated control box or RS-485 ASCII direct to PC |
General
| | |
| --- | --- |
| Weight | 6 kg |
| Dimensions (W x D x H) | 233 x 140 x 235 mm |
| Power supply and use | 12 VDC, 34W in motion, 4W when idle, ~70 Whr/day |
| Operating temperature range | -25°C to +55 °C (-40°C to +65 °C optional) |
| Humidity range | 0 to 100% RH |
| Environmental protection | IP66 |
| Standard cable length | 10 m |
The go-to solution for a wide range of applications.
| | |
| --- | --- |
| Solar R&D | The most affordable and flexible direct irradiance measurement platform for R&D. The ST-5's software allows for unmatched flexibility in tracker control. |
| Meteorological networks | Upgrade your network with the ST-5 to realise lower longterm maintenance costs. |
| Solar resource assessment - DNI | The ST-5 makes on-site DNI measurements a feasible and affordable component of resource measurement campaigns - significantly reducing the expanded uncertainty of PV performance models. |
| Solar resource assessment - POAI | The ST-5 can be deployed in elevation-only mode, mounted with the SolarSIM-GPV, in order to measure spectrally corrected, plane-of-array irradiance. Thereby providing the most accurate assessment of the solar resource for modern PV plants. |
| Solar power plant O&M | Better monitor, understand and optimize your PV asset in real-time with on-site DNI measurements. |
| CSP & CPV | The ST-5 represents a big step towards routine, affordable DNI measurements for CSP and CPV plants. |
| Custom applications | The ST-5 Sun tracker can be controlled/programmed by the user to follow custom positioning algorithms. |
Why would I choose the ST-5 over other solar trackers?
The ST-5's embrace of modern PTU technology makes it the most cost-effective, direct irradiance measurement platform on the market.
What sensors can I mount on the ST-5?
The ST-5 is sensor agnostic. It can be used to mount our SolarSIM sensors, or any third-party pyrheliometer or pyranometer. A range of mounting fixtures are available to support all major sensor manufacturers.
What measurements can I perform with the ST-5?
The ST-5 currently supports direct irradiance measurements - either direct normal or direct global. Contact us if you would like to use the ST-5 to measure diffuse irradiance or global horizontal irradiance.
Does Spectrafy sell complete measurement systems?
Yes, we can provide you with a complete turn-key system so you can hit the ground running.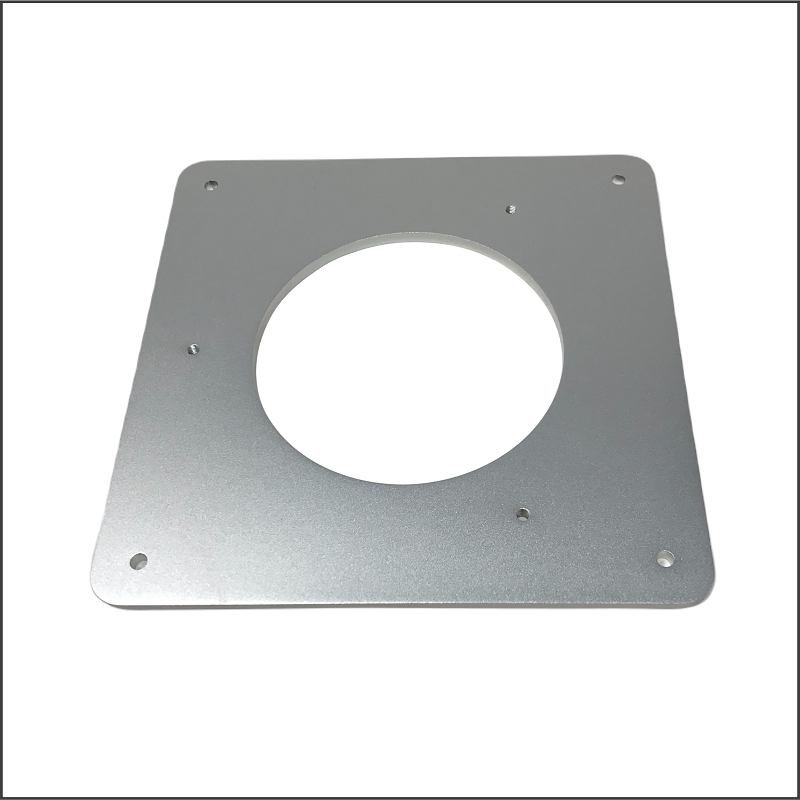 MP-D2

Mounting Plate

We offer a range of standard, anodized aluminum mounting plates suitable for mounting the SolarSIM-D2 to various solar trackers, including Spectrafy's ST-5 solar tracker. Custom options are also available.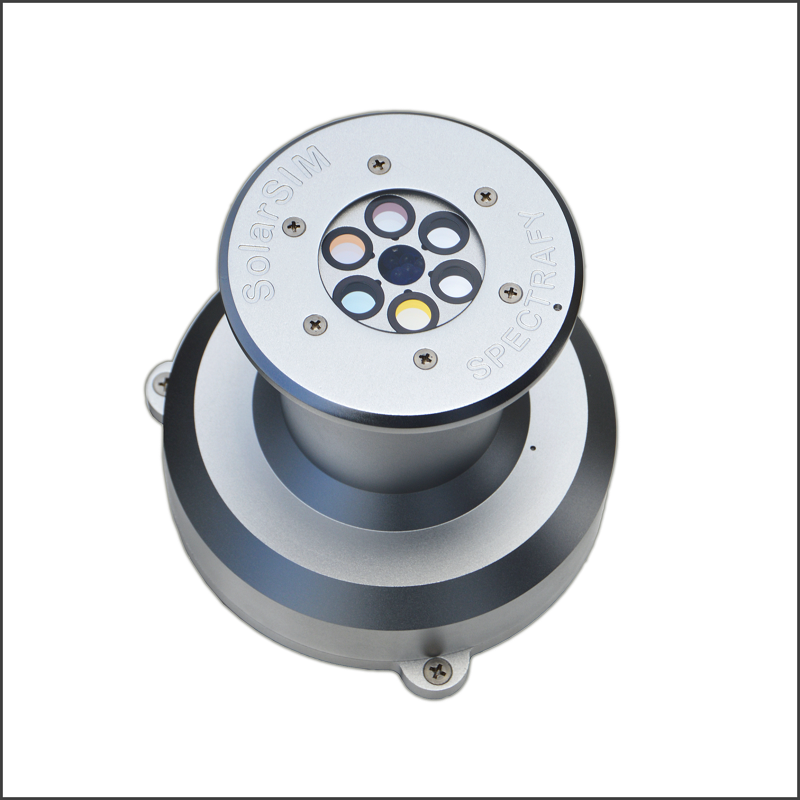 SolarSIM-
D2
The original SolarSIM, for measuring spectral and broadband DNI and atmospheric parameters.